Goebbels' Lesson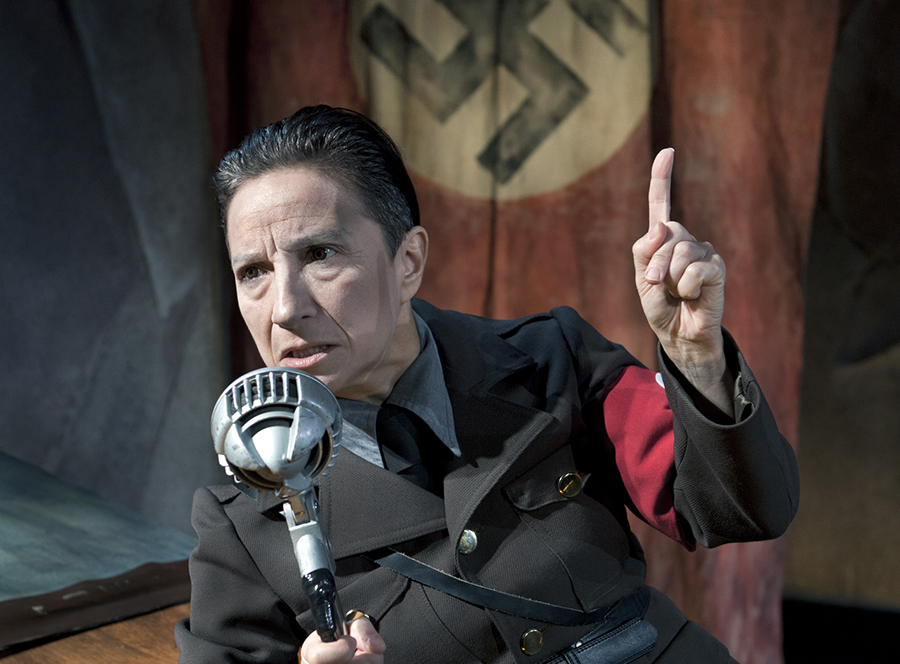 FOR BOOKING AND FURTHER INFORMATION PLEASE CONTACT
Susanne Danig
Danig Performing Arts Service
susanne@danig.dk
Tlf. +45 20 72 28 29
www.danig.dk
It's 2016. Dr. Joseph Goebbels, the mastermind behind Hitler's Germany, is "alive" and "well", living in limbo down in the Führerbunker where he sends his daily propaganda program via Radio Free Goebbels.
Dr. Goebbels' commitment to the philosophy behind the Third Reich is stronger than ever now that our countries and cultures are being polluted by the enormous influx of unwanted foreigners.
We meet Dr. Goebbels on a special day – the launching of his new, super-duper, radio program for young adults; "Jo, Jo Jugend" where Dr. Goebbels will concentrate on teaching the how, the whys and the whens of the Third Reich. The launch is going smoothly when suddenly a real, live audience of young adults appears before his very eyes. Dr. Goebbels' dream has finally come true. The recruiting begins.
GOEBBELS' LESSON raises the issues of xenophobia, group pressure, the power and danger of individual thinking, personal and political responsibility – all of these issues are raised in this interactive performance where the young adults either listen and follow Dr. Joseph Goebbels' orders or are left alone to stew in their own free thinking.
A Q&A with Rhea Leman (writer and director) and Ina-Miriam Rosenbaum (Dr. Joseph Goebbels) will follow the performance.
"Goebbels' Lesson is both breathtaking and disturbing. Rhea Leman eminently sneaks the cruel mechanism of manipulation into a tight and entertaining set-up"
"Ina-Miriam Rosenbaum only reaches the chest of most of the audience, but her look is magnetizing, her steps determined and her voice leaves no cracks for doubt"
★★★★★★ Kirsten Dahl, Teateravisen: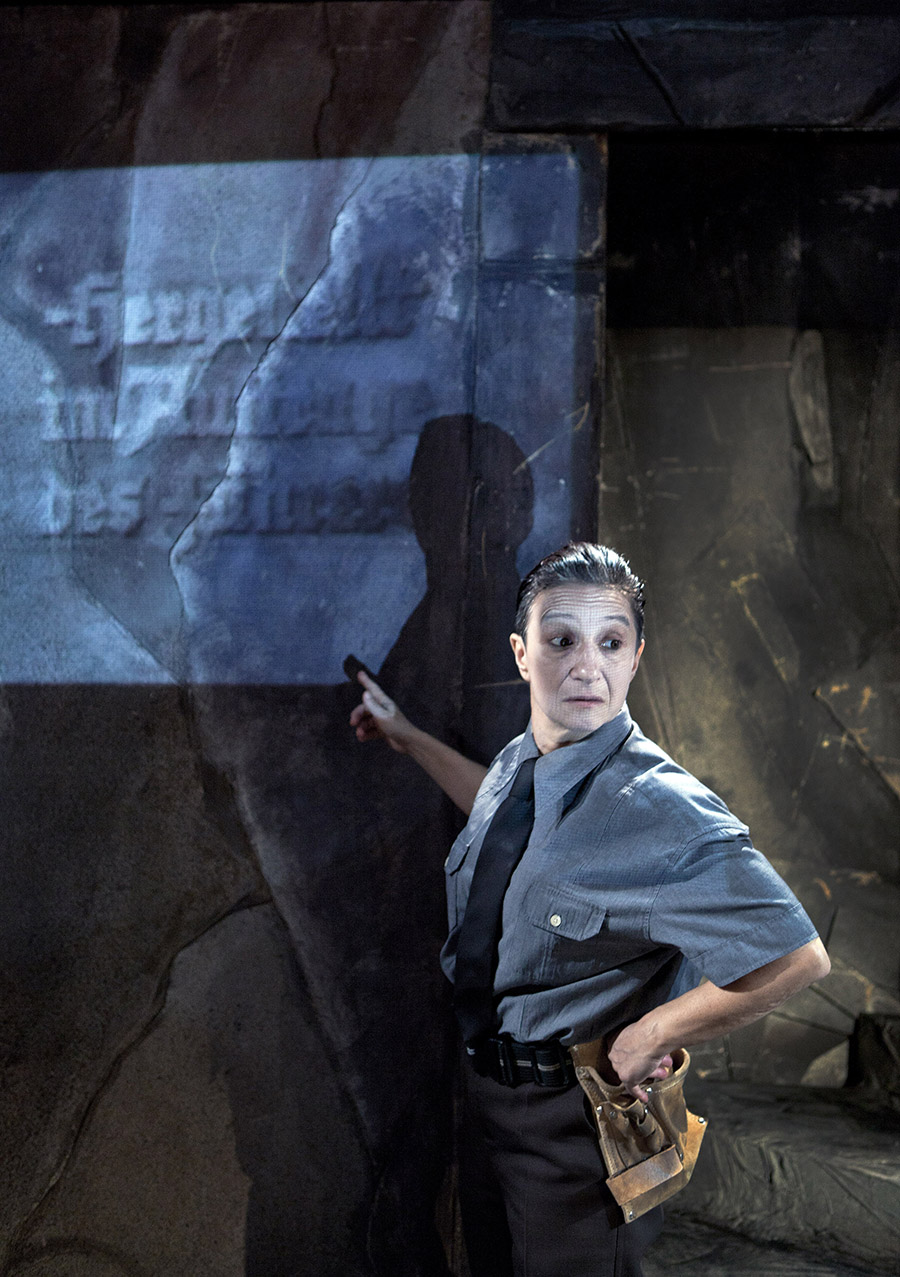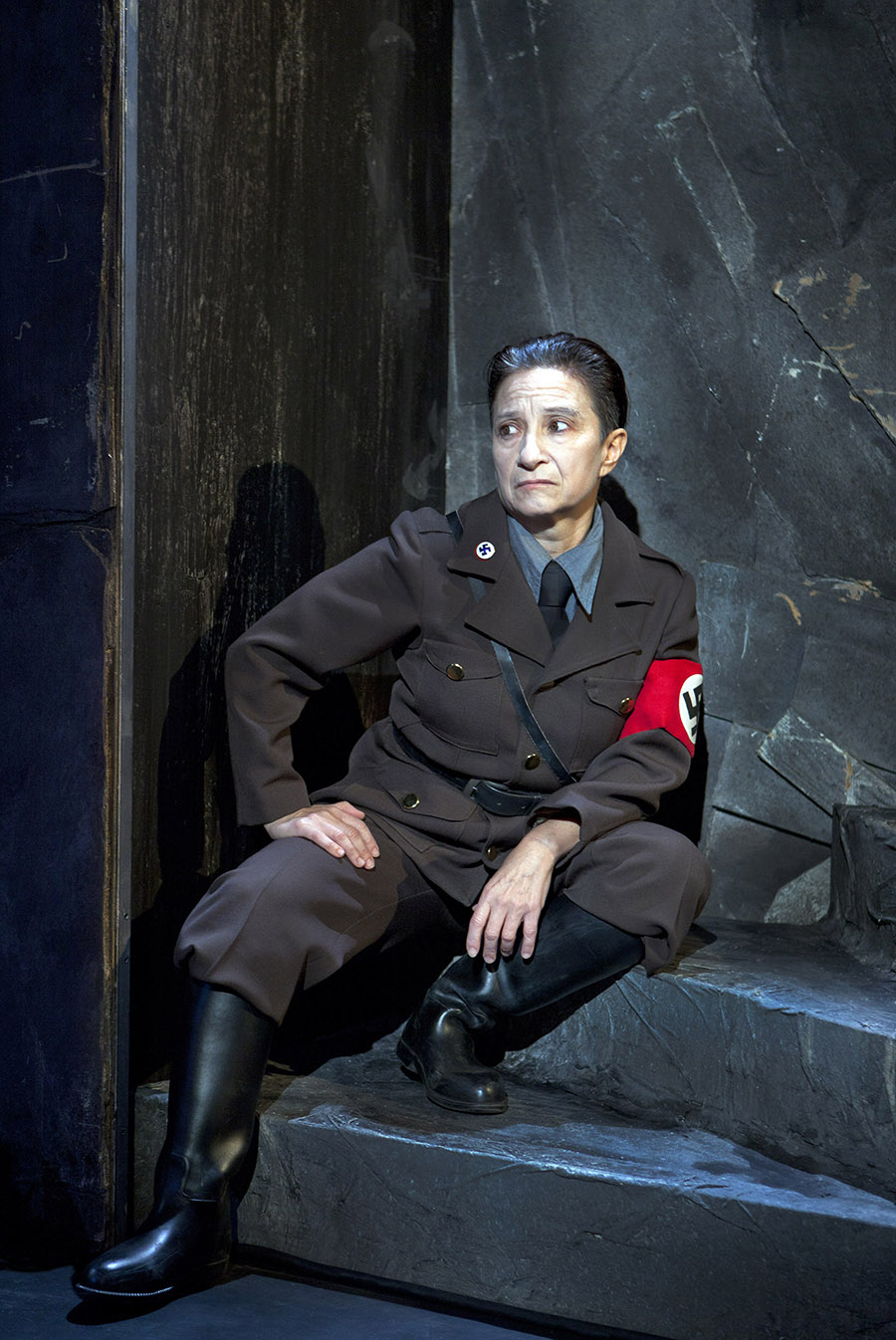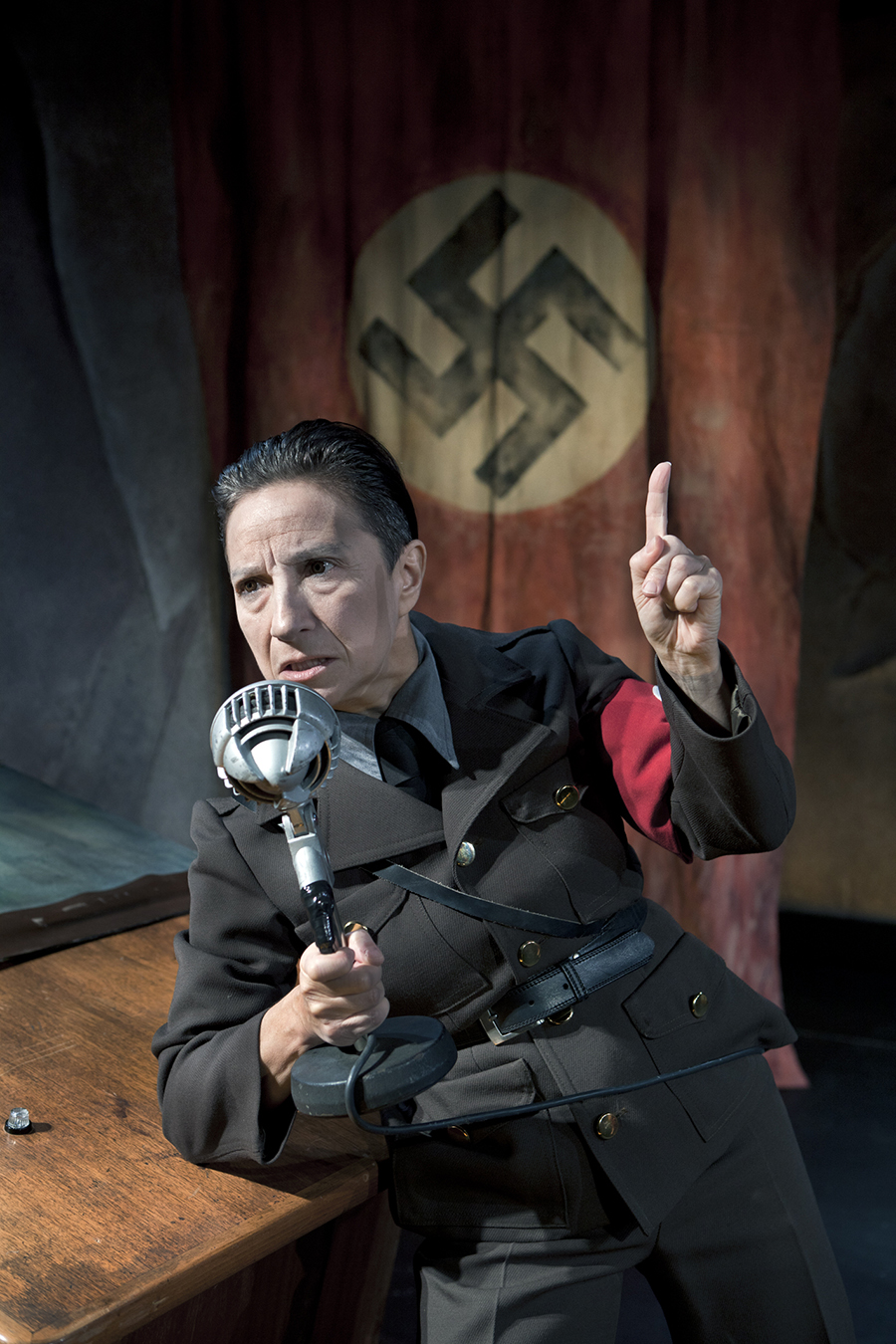 AGE GROUP: 15+ (particularly suitable for high school students)
DURATION: 50 minutes + Q&A
LANGUAGE: English
AVAILABLE LANGUAGE: English & Danish
PERFORMER: Ina-Miriam Rosenbaum
MANUSCRIPT AND IDEA: Rhea Leman
DIRECTOR: Rhea Leman
SET DESIGN: Lone Ernest
LIGHTING DESIGNER: Michael Breiner
SOUND DESIGNER: Baldur Kampmann
SceneWorks is a theatre and film production company
started in 2003 by the writer and director, Rhea Leman.